Flag of Colombia,The Republic of Colombia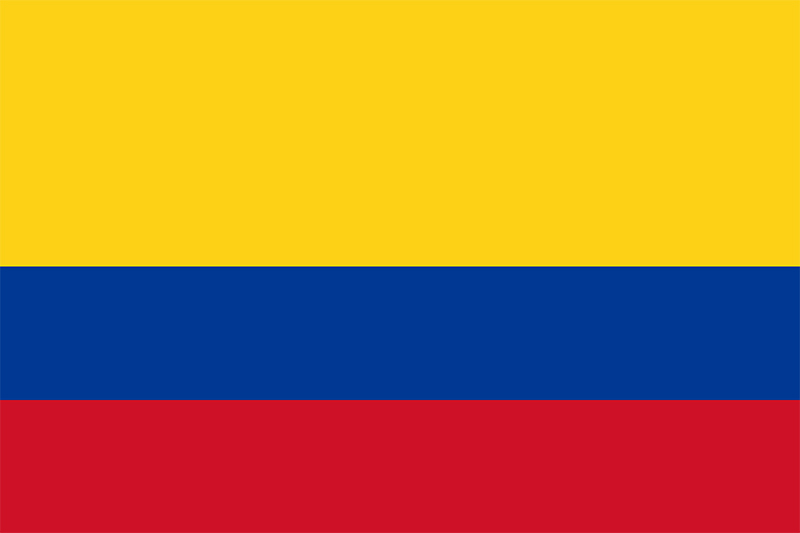 Colombia national flag,horizontally striped yellow-blue-red national flag. Its width-to-length ratio is 2 to 3.
Detail:
Adopted on: November 26, 1861 Proportion: 2:3 Country: Colombia
Story:
The national flag is rectangular and the ratio of length to width is 3:2. From top to bottom, the flag is composed of three parallel rectangles: yellow, blue and red. Yellow accounted for 1/2 of the flag, blue and red accounted for 1/4. Yellow symbolizes golden sunshine, grain and abundant natural resources, blue symbolizes blue sky, ocean and river; red symbolizes patriots blood for independence and freedom.
Invite answers
Add answer